Meet the Staff!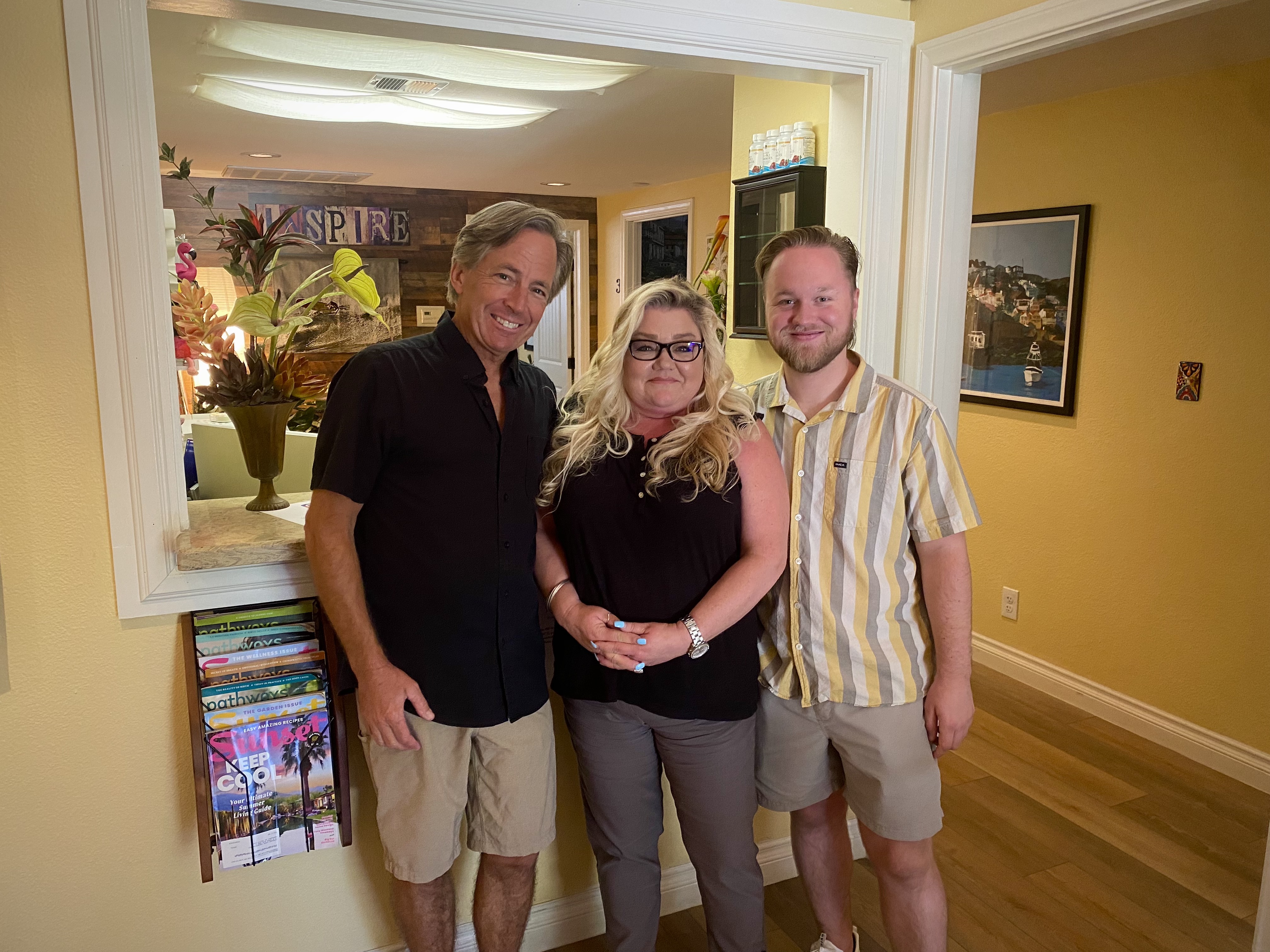 Dr. Nate Coffin (Chiropractor, left)
Outside of the office, Dr. Nate enjoy spending time with his family. His wife Kim and kids Sarah and Patrick are his passion. Patrick and Sarah are avid soccer players. Patrick is currently in Physical Therapy school and Sarah is studying Exercise Science before she starts grad school for Speech Therapy.  Dr. Nate enjoys mountain biking, hiking, fitness, playing bass, surfing and time at the beach.
Lisa LeBere (Office Manager, middle)
When Lisa isn't busy managing our office, she spends time with her husband Matt, her four children, Hannah, Sierra, Austin, and Jayce, and her three grandchildren, Raylene, Penelope, and Luca. Lisa also loves shopping and time at the beach!
Austin LeBere (Softwave Technician, right)
In his free time, Austin loves to play video games, spending time at the beach, and is a shoe/clothes enthusiast! Austin is perfect as our Softwave technician as he enjoys learning and studying about the body, nutrition, and the body's anatomy. He's also into all natural and holistic medicine!